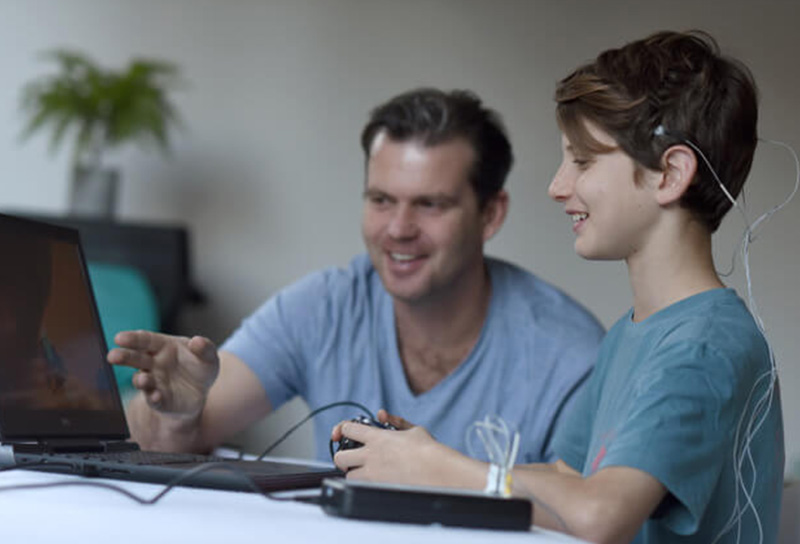 Researchers from Tufts Medical Center in Boston have conducted a study of 104 primary school aged children in the Boston are diagnosed with ADHD in order to find alternatives to drug therapy.
The children, half of which were taking stimulants such as Ritalin or Adderall, were randomly assigned to one of three study groups. One group underwent neurofeedback training, another group cognitive training (CT) and the third control group received no therapy at all.
Initial results showed that the children in both the neurofeedback and CT groups had longer attention spans, however only the children in the neurofeedback group showed reduced impulsivity and hyperactivity. After 6 months the positive effects of neurofeedback had remained, and had diminished a little in the CT group. Study author Dr. Naomi Steiner said "We found that the children's improvement on neurofeedback was equal whether they were on medications or not". The researchers also found that the children in the neurofeedback group did not increase their medication dosage over a 12 month period, whereas children in the CT and control group both made increases in medication dosage (believed to be due to an increase in weight and height).
The study conclusion stated "Neurofeedback participants made more prompt and greater improvements in ADHD symptoms, which were sustained at the 6-month follow-up, than did CT participants or those in the control group. This finding suggests that neurofeedback is a promising attention training treatment for children with ADHD."
An article on the research study was published in The Boston Globe on February 17 2014. You can read the full article here, or click here to read the study abstract from the journal Pediatrics.